Perfect Setting Styles for Engagement Rings with Brilliant Cut Diamonds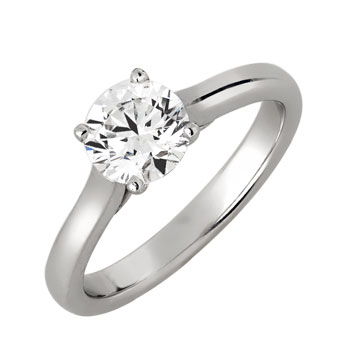 When it comes to an engagement ring, nothing beats the magnificence of the ever-so-conventional diamond ring.This is undoubtedly one of the rarest occasions where tradition and predictability are happily welcomed. However, diamond engagement rings come in an assortment of designs, shapes, and styles. For a novice, the difference between the cut and shape of a diamond may be mystifying at first. The shape of a diamond refers to appearance, whereas the cut refers to its capacity to reflect light.
The 'brilliant cut' is undeniably one of the most popular choices for an engagement ring. This is a cut aimed to reveal numerous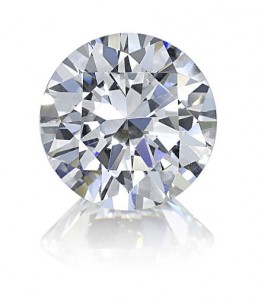 facets of the gemstone and achieve an exceptional brilliance.
Whether it is a scattering of countless diamonds or a single solitaire – brilliant cut diamonds add that essential touch of splendour and sparkle to an engagement ring!
Stylish Settings for Brilliant Cut Diamonds
Brilliant cut diamonds are versatile in their capacity to complement engagement rings in a varied selection of designs. Common designs are solitaire (showcasing a single diamond), rings with accent or side stones, three-stone engagement rings, and matching bridal sets where the engagement ring is paired with a complementing wedding band that fits against the ring or wraps the centre stone. A brilliant cut diamond effortlessly brings out the beauty of an engagement ring, regardless of the design.
Designs are also highly dependent on the setting style of the diamond which is the way the diamond has been secured onto the band. The setting of the diamonds can enhance or diminish the brilliance of the diamond. There are various setting techniques for diamond rings that individualise the ring's appearance and presentation.
A bezel setting creates a metal frame circumference around the stone, often making the stone look bigger. Channel settings have multiple diamonds set between two bands without any additional prong between the
stones. In pave settings small diamonds are placed next to each other, with minimum gaps in between, and held securely by raising tiny gold metal beads around them. The cluster setting has numerous diamonds set together in a group. Tension setting holds a stone between the twin open ends of the metal mounting creating an illusion of a floating stone. The prong setting remains unquestionably the most popular setting style, specifically for solitaires, as it securely holds the stone while producing immense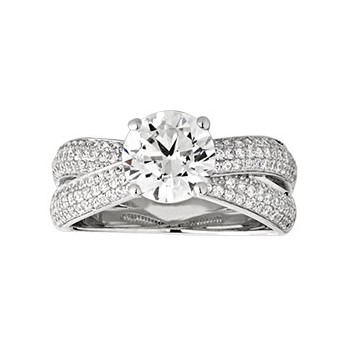 reflection to create an aura of luminosity.
A brilliant cut diamond in round or princess shape with a solitaire setting has consistently been reigning on top of the popularity charts. A solitaire engagement ring with a brilliant cut diamond has a timeless appeal. A beautifully refined, exquisite, and glamorous ring will keep you surrounded in a halo of sparkle and passion – forever!