We all love dressing up. Despite our whining, we love an occasion. In our quest to look our best we seek outfits, shoes, bags and then we are all faced by the decision at some point – how shall I accessorise? Fine Jewellery or Costume Jewellery?
The biggest plus in choosing fine jewellery is that it is versatile. Diamond and gemstone jewellery go just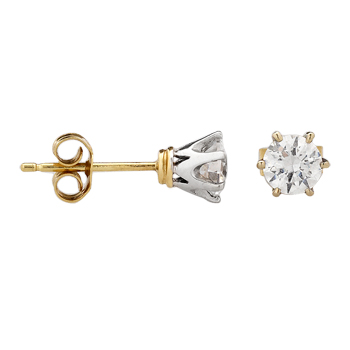 as well with a casual look of denim and ballet flats as they do when you are dressed to impress. Diamond jewellery such as 18ct white gold diamond stud earrings and pendants, both featuring brilliant cut diamonds are timeless and elegant and suit any occasion.
As well as being versatile, diamond jewellery and gemstone jewellery are an investment. Gold, diamonds and gemstones retain their value and do not have the tarnishing or fading associated with costume jewellery. Dress rings incorporating diamonds and coloured gemstones are often striking and become signature pieces in one's collection. A case in point is Raffini Jewellers' Opulence.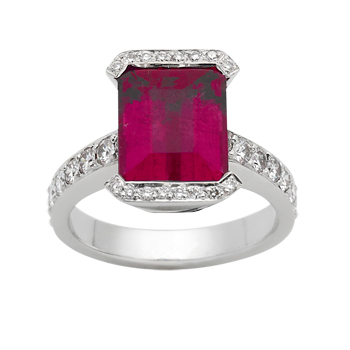 Many dress rings can double up as engagement rings. For a truly unique signature piece, custom made rings are an option.
Fine jewellery can as be brilliant and eye-catching as costume jewellery. Gemstone jewellery, for instance, can add dramatic colour to your image. With such a wide variety of precious and semi-precious stones available you can be sure to find the colour and intensity you are after. Coloured gemstones can be incorporated into any custom made jewellery, from earrings and bracelets to pendants and rings.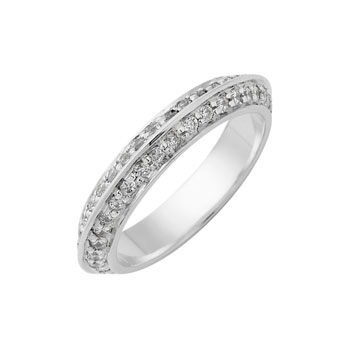 And if it is bling you are after, fine jewellery offers pave set jewellery. Diamonds are placed next to each other, with minimum gaps in between, and held securely by raising tiny gold metal beads around them. The effect is astonishing, especially if the design is with multiple rows, transforming the ring into a sea ofdiamonds.
So next time you are considering purchasing jewellery for an outfit, remember that fine jewellery has much to offer and may be the smarter choice in the long term.
Niree Nadjarian