Princess Inspired Jewellery
Royal Princesses have always inspired jewellery designs and the latest to join the trend are princess inspired rings. It is interesting to note that women now and then have always shown interest in fairy-tale inspired jewellery. Right from Grace Kelly to Princess Diana they owned striking pieces of jewellery items which were inspired by epic love stories from the world of fairy-tales. The iconic princesses from various epic tales have been the muse to various rings that are studded with precious and semi-precious gemstones. According to the jewellery experts these engagement/wedding rings are befitting the situation given the kind of epic sagas the princesses have been involved in.
Snow White's beauty, Cinderella's intelligence, Jasmine's adventurous nature, Ariel's naughtiness have been captured beautifully in the rings. Princess inspired rings are a toast to the spirit of femininity depicted by these fairy-tale princesses over time. These classic characters have never failed to inspire men and women to seek and find love and reinvent themselves in the process. Who does not wish to be a part of a fairy-tale? Who does not wish their love story to become immortal like the ones involving the princess? All of us have the answer.
Snow White possessed skin as white as snow, lips as red as rose and hair as black as ebony thus becoming the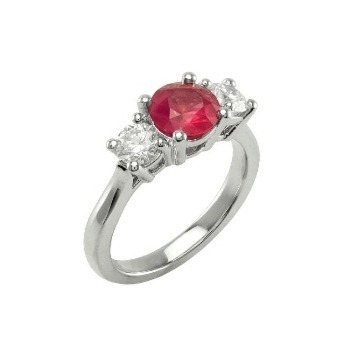 most naturally beautiful heroine in the fairy-tale world. A ring with floral accents and a ruby as the centrepiece will be perfect for her. Cinderella is celebrated for her intelligence and generosity and hence her determined nature is best manifested through blue topaz surrounded with blue sapphires creating double halo. The Aurora inspired ring invokes a romantic image befitting the special occasion. A romantic at heart, shy in nature and possessing bright sunny hair her characteristics are best portrayed on a golden ring embellished with heart shaped pink sapphire.
An Ariel inspired ring is full of colour. An aquamarine surrounded with double halo emeralds set on split shank signifying he fin looks gorgeous for engagement. Her never ending curiosity with the human world also shows her colourful nature. Belle's beauty is celebrated in the ring inspired from her character being crafted from yellow gold with rose design and yellow sapphire. The exotic Jasmine inspired a ring of white gold with blue topaz and blue sapphires. The ambitious, hardworking and determined nature of Tiana is manifested through her ring resembling a lotus which was the main motif in the film studded with emeralds and green tourmaline.