Mokume gane is an ancient Japanese art of carving different multi-layered metals, that have been fused together, resulting in unique and breathe taking patterns. The striking distinctiveness of this style of metal work is in the diverse possibilities of expression the finished product may exhibit.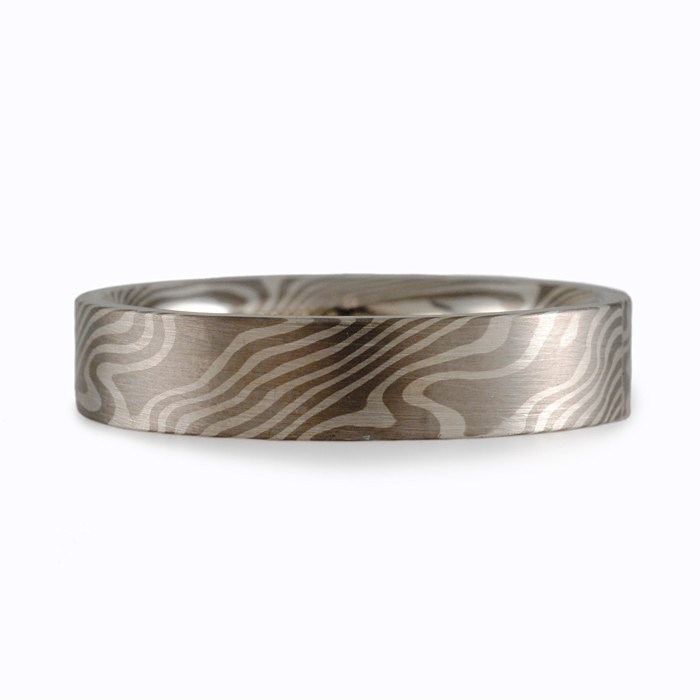 The Japanese word translates to English as ''wood-grain metal''. The process of creating Mokume gane originated around 17th century by the highly skilled sword craftsmen. Later on, as the weaponry technology evolved, this technique was no longer employed and these craftsmen pursued their creative passion for decorative items such as jewellery, and household goods like plates and jewellery boxes.
Mokume gane rings can be made from a wide range of different precious metals, including platinum, gold, bronze, titanium and assorted colours of gold. These rings make incredibly unique gifts for loved ones; to find out more about creating one of these amazing pieces of art, talk to one of our skilled jewellers today. They can outline how long the process of designing and creating a ring will take and discuss the prices with you. The affordability of these rings may surprise you; with our low overheads, we can offer very competitive prices, so inquire today.