George Clooney's Wedding- A Most High Profile Private Affair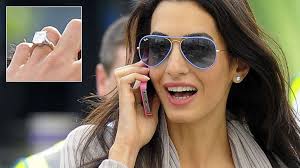 When Clooney proposed to Amal Alamuddin, a British-Lebanese lawyer, in Los-Angeles in April, the Oscar-winning superstar broke his bachelorhood by popping the question to his beloved with a brilliant diamond ring whose estimated value is $750,000. The fabulous ring features an emerald cut canary yellow diamond which has been mined ethically. Clooney reportedly has helped design the ring for his beloved which consists of a 7+ carat diamond with 2 tapered baguettes set in platinum. The ring is originally designed by jewellers Jacob Arabo from Jacob & Co. The diamond is simply exquisite on accounts of its shape and colour.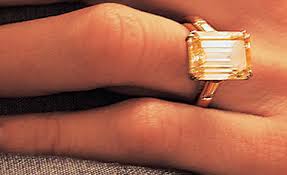 Amal made headlines several months ago for another item of jewellery, unrelated to the upcoming wedding. In May she was seen wearing a 'Sindoor Dori' necklace while on safari in Africa, designed by Pakistani designer, Naushaba Brohi. The stunning piece is made of beads, threads and mirror work adorning the neck of the beautiful Amal.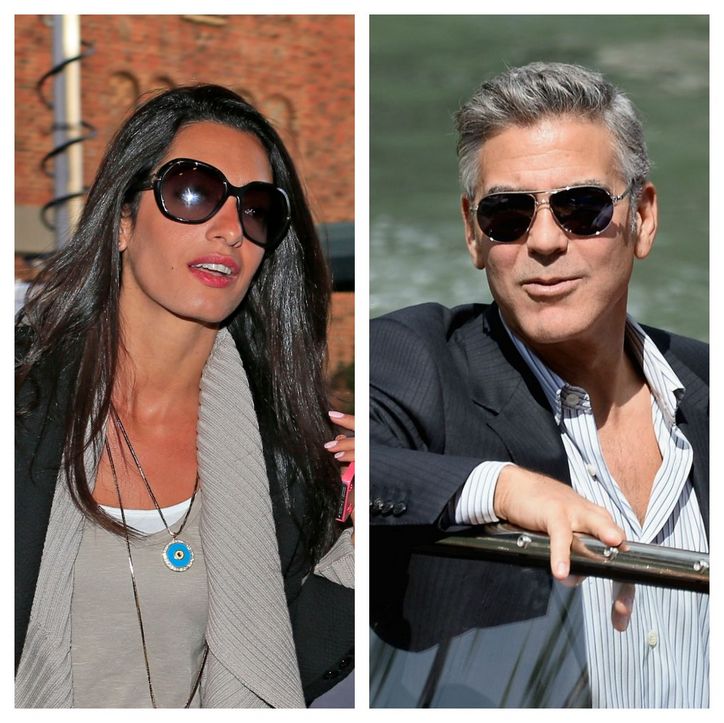 With the high profile wedding only days away, speculation is rife on who is attending the nuptials and what the bride will be wearing. Rumour has it that Amal Alamuddin's wedding dress is designed by Oscar de la Renta. Clooney on the other hand is really upbeat for his wedding suit and has welcomed an entire team of Georgio Armani in his home in Lake Como for a trial. All in all, this high profile wedding is likely to be a quiet one in Italy with families from both sides enjoying a private dinner.