Multi-tone Wedding Rings for Men are Gaining Popularity
A wedding is an important occasion in a man's life – just as it is in a woman's. Men also wish to look perfect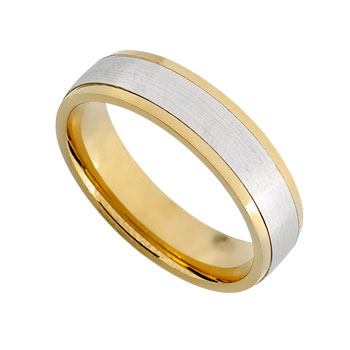 on their special day wearing the most impeccable attire along with matching accessories to look like a prince. Men today are more conscious now about their appearance than what they used to be in earlier times. When it comes to wedding rings men have particular taste nowadays. The market for men's rings has expanded and grooms do not stick to plain chunky rings these days. Men these days are also searching for wedding rings that bring out their true personality unlike their fathers' plain austere wedding band. Why not, when they have so much to choose from?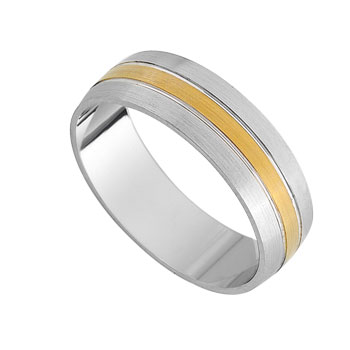 Custom made rings are quite in fashion. Many grooms-to-be are quite intrigued by this idea and love to get their rings personalized by the manufacturer. This also makes brides happy because this means their husbands are going to wear the ring throughout their lives. Some men who care about personal taste and style like to have a particular design on a wedding ring. Choices have also increased regarding the metals from which rings are made. While gold remains the favourite metal, the choice for colours has increased. Men can get their wedding rings made in yellow, white or rose gold nowadays. Even multi-tone wedding rings are created for men by combining these metals into the same rings.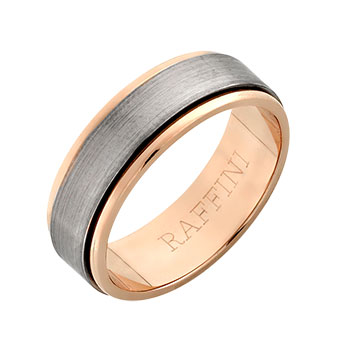 When it comes to fused metals, white and yellow gold seem to be more popular than the other ones. The combination of yellow and white gold creates a unique appearance which is subtle and men who are not exactly young prefer this combination. Slightly younger men love the combination of rose gold with yellow or white gold. An important consideration while choosing a wedding ring for the groom is the kind of profession he is in. Yellow gold is the commonest variety of gold but requires polishing at times. The same is true for white and rose gold. The colour rose was considered to be a feminine colour even a few years back. However, men now wear rose gold rings in their weddings bands as they have become more open to experimentation.
Precious and semi precious stones are set inside some of these multi-tone rings which make the rings appear even more colourful. As men are becoming more and more open in embracing their personal sense of style the multi-tone rings are gaining popularity.