Rose Gold- Its History, Evolution and Appeal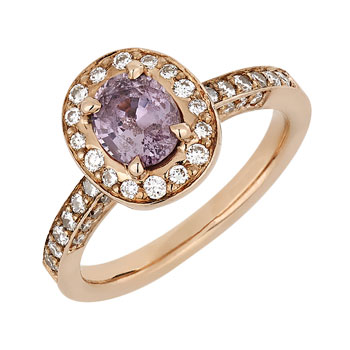 Rose gold has quite an illustrious history and if you have ever wondered about its colour, then read on to find out about the secret of this blushing gold. Rose gold first made its appearance in Russia in the 19th century when it was known as the "Russian Gold". Rose gold along with its yellow fellow dominated the fashion and jewellery scene during the entire Victorian era. It was fondly known as Russian gold because it was most predominant in this country.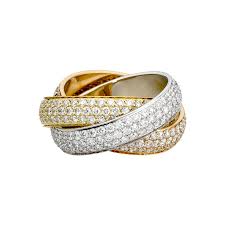 During early 20th century, around 1920, Cartier introduced the iconic 'Trinity' ring comprising of 3 bands in yellow, white and rose gold intertwined with each other. This was done at the request of the eminent French writer Jean Cocteau, who endorsed the ring emphatically. From then on rose gold and rose gold jewellery became one of the most popular jewellery trends. Jean Cocteau never parted with the ring and he used to wear it always on his left pinkie.
With the influence of art deco in the 1930s, geometric shapes with monochromes replaced the vividly colourful creative adornments of the past decade. With art deco, it was not only particular shapes that came into fashion, but also metals like platinum and precious stones like diamonds began getting noticed. This change in aesthetics was instrumental in causing this warm toned gold to fade away whereas the icy white colour schemes gained popularity. This trend, however, came to an end with the invasion of Germany in Poland in 1939. During the war years gold, especially rose gold, reclaimed its lost glory while platinum began to fade due to its significance in the war efforts.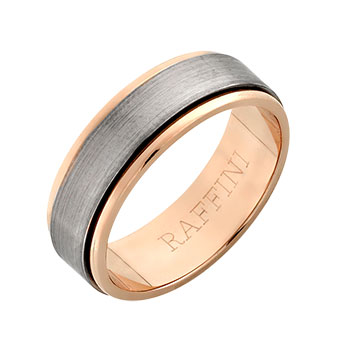 Post World War rose gold began to be used in creating large oversized pieces of jewellery items with citrines,aquamarines, rubies, sapphires, amethysts and diamonds. Big and oversized rose gold bracelets, brooches, cocktail rings with chunky stones became the fashion of the era. It also became extremely popular in Hollywood. Even now it holds considerable fan following because its colour suits most complexions. Rose gold has a subtle elegance which contrasts with the glitter of yellow gold.
Rose gold is especially in demand today because people are craving vintage inspired designs for rings, necklaces, brooches, earrings and bracelets. Many of the rose gold creations of contemporary times are created with an artistic blend of the retro with the modern by the master craftsmen from reputed brands. Thus, the beauty and charm of rose gold jewellery only increases.