What is Pavé Setting?
When it comes to pumping up the sparkle of your ring, nothing beats the splendour of the classic pavé diamond ring. 'Pavé' is a unique setting style where a cluster of small gemstones is set collectively to create a single continuous surface of glittering gemstones. And the result is always fascinatingly dazzling!
A pavé engagement ring or wedding band consists of a single or multiple rows of encrusted diamonds, depending on the width of the band. The designs of pavé diamond rings vary significantly – offering a remarkable array of styles to choose from. The cropped diamonds can be set around the entire metal band or just run along the sides or over the tops.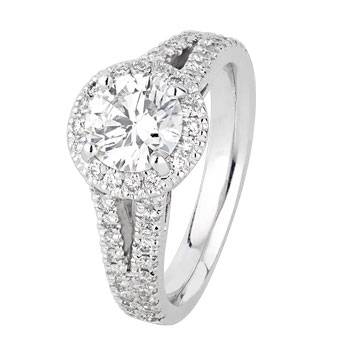 Cost-effective Sparkle
If you have been planning for a gorgeous engagement ring or wedding band within a budget, look no further than pavé set diamond rings! The arsenal of tiny gleaming gems around a bigger centre stone or simply the rows of pavé set diamonds sans a central stone, make for a breathtaking pavé diamond ring.The smaller diamonds, instead of a solitaire, definitely make for an intelligent and cost-effective choice. On the other hand, pavé set bands complement the centre stone and make it appear bigger in size.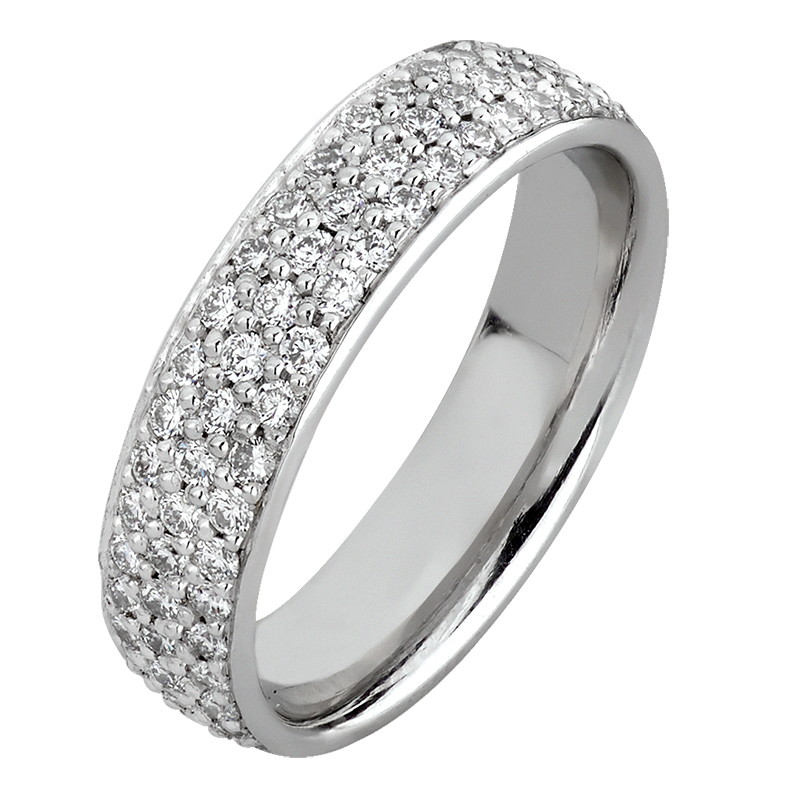 The price of a pavé set diamond ring also depends on the size, cut, and number of diamonds used in the ring. For example, the price tag of a platinum, pavé diamond engagement ring with a brilliant-cut centre stone and cropped brilliant-cut diamonds will differ from a classic princess-cut pave diamond ring, set in goldprongs with round brilliant tiny diamonds around the entire band. And the increasing numbers of diamonds means an increasing price tag.
Pavé Set Jewellery – A Gleaming Array of Dazzlers
Your search for your dream engagement or wedding ring, stunning earrings, stylish bracelets will come to an end if you start raking up the never-ending diversity of pavé set jewellery! You can browse by price, setting, metal type, colours, gemstones, and latest trends to choose the perfect 'one' for the special moments of your life.
The best part about pavé set jewellery is the radiance it provides to the piece of ornament. Finding your sparkler is always a tough choice when it comes to pavé set jewellery. Not an easy task when luminous ornaments, with each one surpassing the other in sparkle and joie de vivre, sway you. Find the one that best compliments your personality and preferences!