The Charm of Vintage Engagement Rings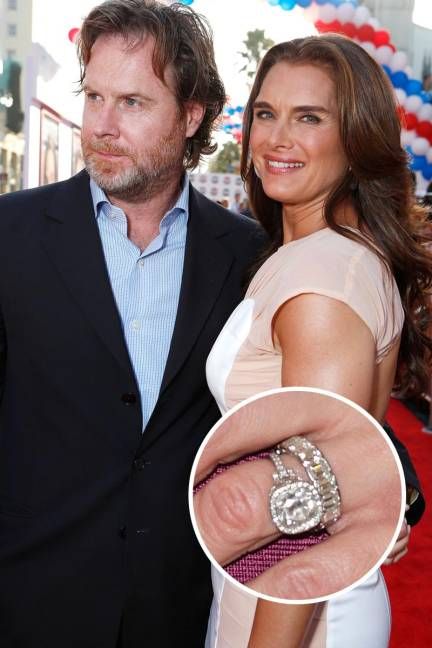 The romantic look of a vintage engagement ring is not only charming – it adds sentimentality and tradition to the occasion, embodying the true meaning of heirloom. Vintage engagement rings can either be true antique pieces or they can also be made after an antique design by a modern jeweller. Whatever the case may be, you are sure to have a lovely piece of jewellery adorning your pretty finger on the most important occasion of your life.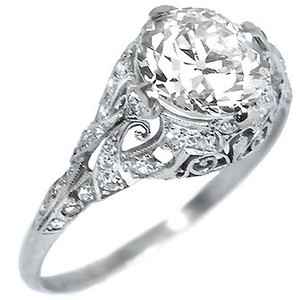 A true antique ring will be one over fifty years old. For instance, if you wish to have a Victorian ring then naturally the piece will belong to the 19th century. Some of the most amazing diamond rings belong to this era. A special cut known as the 'mine cut' was introduced on diamonds. The Victorian rings range from simple elegant designs to intricate ones studded with diamonds. In fact, the Classic Tiffany 6 prong diamond solitaire was the find of this era. If you prefer an Edwardian era engagement ring, then you can have diamond as well as sapphire pieces set in platinum metal. This era is known for exquisite scrollwork, filigree and pierced shapes on rings by craftsmen.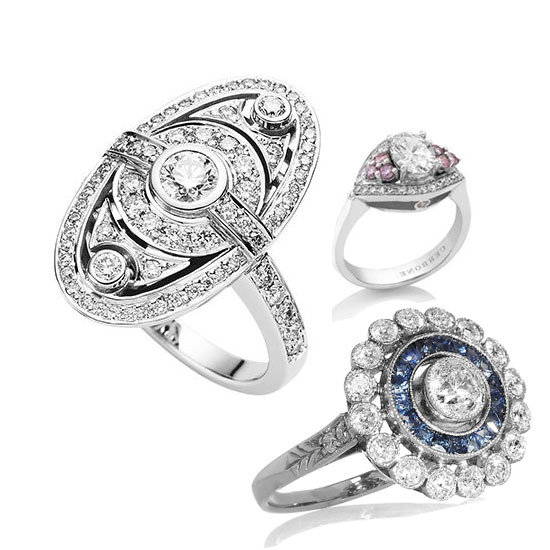 The elaborate and contrasting look of the Art Deco rings of the 20th century are some of the most popular designs among new couples. These rings had a particular geometric shape along with allusions to Asian, Egyptian cultures following the trends. The Art Deco rings offer a wide range of variety to the buyers. While planning to buy vintage engagement rings to realize your dream you can visit jewellery stores, estate sales or even auctions. Visit reputed online auction websites offering such rings. Check the reviews and comments section before buying the ring. Remember you are buying an expensive item so be careful. It is not necessary that you buy an old ring to have a vintage item. You can buy large vintage earrings and custom them into rings for your engagement. This will add a personal touch to the special item. While diamonds are popular you can also go for pearl, sapphire, emerald vintage rings. However, make sure that a gemmologist certifies on the size, carat, colour, clarity, condition, size and age of the vintage engagement ring.