Your Definitive Guide to Gorgeous Diamond Earrings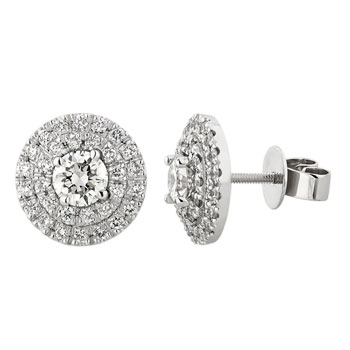 Always the classic and always the showstopper – brilliant diamond earrings never fail to astonish and turn heads. Moving beyond the traditional concept of accessorizing, a dazzling pair of diamond earrings plays the role of an essential element in the wardrobe of a fashionista. Unmatched in its sheer brilliance, expertly cut diamonds of an earring produce spectacular radiance. The diverse cuts, shapes, sizes, and types of diamond earrings make them distinctively different. Whether you are opting for simplistic diamond studs for an understated yet glamorous look or a flamboyant diamond chandelier for an appearance that is nothing short of scintillating – diamond earrings flawlessly complement every occasion and every outfit you flaunt – always! Classic or Adventurous – Diamond Earrings are for All Seasons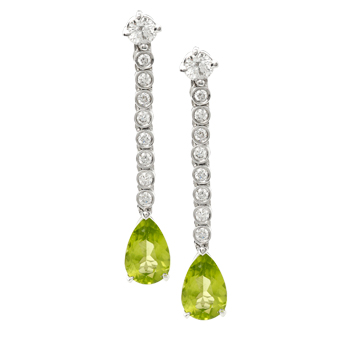 Diamond earrings add the final touch of finesse and charisma to every look. Rest assured that none can resist the illuminating temptation of these splendid sparklers. You can never go wrong with diamond studded hoops. Hoop earrings add just the right hint of daintiness in a look that spells uber-feminine and chic. The superb circular shape creates an illusion of longer décolletage that exudes elegance and grace. The luminous gemstones on a strip of precious metal like platinum, gold, silver, and sterling silver create a breathtakingly stunning effect.
When it comes to high-drama and brazen allure, nothing can substitute the soaring pizzazz of diamond drop earrings. A hanging diamond drop in all its glory produces a sight of sheer magnificence and magic. Drop diamond earrings are lush and startlingly beautiful, ideal for occasions that demand distinguished style and loads of chutzpah. Availability of a wide array of settings, length, and sizes of diamonds, the diamond drop earrings are delightfully versatile in nature. All you need is to find an excuse to don them whenever you feel like it!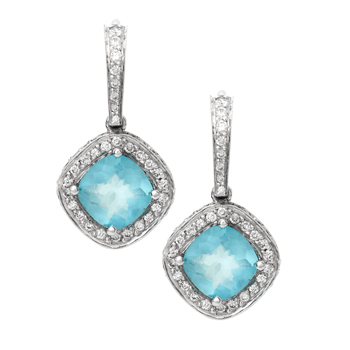 The ubiquitous diamond stud earrings are small and traditionally simple in design. These defining characteristics make diamond studs a favourite in every jewellery armoire. Whether you are wearing them with your comfy pair of jeans, corporate attire, or an evening gown – the ever-so-resourceful studs attractively complement your different looks. You can explore a plethora of options in designs and size of the diamonds. You can take a pick from the distinctive styles and categories of diamond earrings each with its unique flair and exquisiteness. If you are flaunting strikingly splendid diamond earrings, rest assured about turning heads everywhere you go. Adorn yourself with the finest to make dazzling statements.