Dazzling Diamond and Pristine Pearl- A Combination to Die For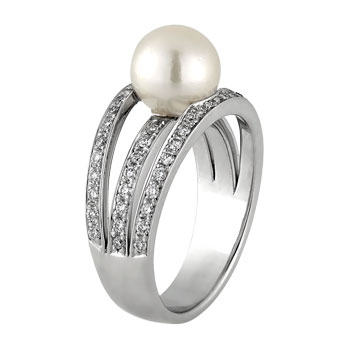 Diamonds are women's best friends and pearls are their favourite companions. While diamonds add sparkle and eternity to their lives, pearls add purity, charm and elegance. It is a difficult choice to make when a woman has to choose between these two. But there is another alternative – combining these two gemstones to create magnificent pieces such as necklaces, pendants, rings and so on. Pearls are the only living gemstone and diamonds are the hardest in the world. A harmonious combination of these two exquisite gemstones could be the most prized possession in a lady's jewellery box.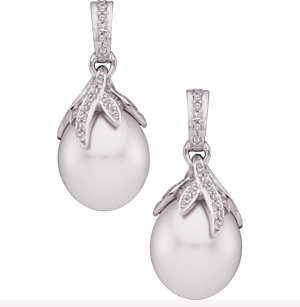 The combination of pearls and diamonds are wonderful because they provide an opportunity to wear both these beautiful and expensive gemstones in one setting. In such pieces the pearl often forms the centrepiece, which is surrounded by small diamonds to enhance the beauty of the jewellery item. Yellow gold, rose gold, white gold sterling silver and even platinum are some of the metals used to create exquisite pieces of diamond and pearl combined jewellery. Moreover, different coloured pearls, like chocolate pearls, freshwater pearls and Tahitian pearls, are used in bezel, prong and other settings for jewellery lovers. Tahitian pearls in fact are also incorporated in men's jewellery items. People who love their engagement rings to be unique and can afford it buy cluster pearl and leaf designs flanked by diamonds rings.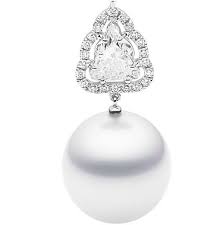 The exotic elegance of a pearl and the extraordinary dazzle of a diamond are also beautifully combined in necklaces and earrings. Layered necklaces created from a combination of pearls and diamonds are elegant, versatile pieces which may be worn during an evening party, a garden wedding and can even be teamed with suitable business attire. Set in white gold, platinum or in rose gold, they appear ethereal. Likewise various designs of earrings, basically in the style of stud, are also extremely popular. Diamonds and pearls on rose gold and white gold are great for women who have a sophisticated sense of style. Sometimes danglers are also found in this variety with a pearl dangling from the end of a diamond studded gold body.
Diamonds and pearls are two completely different types of gemstones in terms of nature and formation. Since the elements are different, the cleaning and caring method also varies. Pearls should be maintained by cleaning them gently with a chamois cloth without water while diamonds are cleaned with a solution of ammonia and water by gently brushing away the dirt. Finally, wear fine jewellery only for special occasions to avoid damage.