Layered Necklaces The Hottest Trend Adding Dimension to Your Wardrobe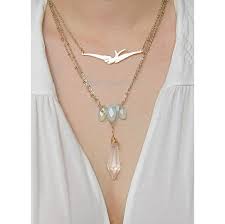 Layered necklaces are multiple layers of necklaces which when worn provide an amazing depth to your style. They make quite a bold style statement and, if carried properly, can nail your look. Layered necklaces are available as a set or can be assembled by wearing chains of various lengths.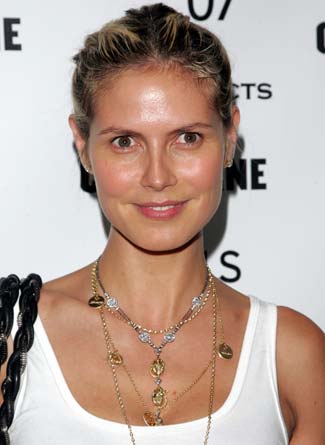 Layered necklaces have become extremely popular as they add a lot of dimension to a woman's style. This style particularly suits pear shaped bodies as the layers draw attention to the upper body. Slim or thin people can also achieve a fuller look with layers. Small-busted women can wear this style to add volume and fullness to the top. Chunky pieces are usually avoided but people having broad shoulders and full necks can carry off larger styles.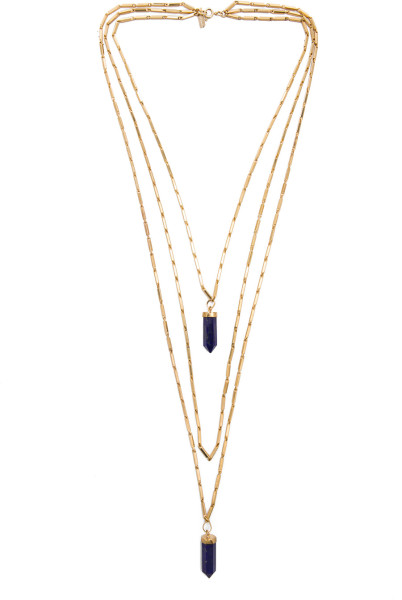 Layered necklaces are available in a variety of looks with pearls, beads and even with fine chains. They canbe worn on different occasions provided you get the combination right. In India brides love to wear layered necklaces made of gold at their weddings, making them look gorgeous. Model turned television producer Heidi Klum is often seen sporting the layered necklace look. She is sensible enough to avoid the chunky look and chooses slim chains with beads and pearls and tiny pendants. One should remember that the layered look is impossible with single pendant necklaces as they draw attention towards the pendant. The idea is to blend the chains properly to create a balanced layer. Sarah Jessica Parker, Miranda Kerr and Rihanna are some other celebrities wearing layered necklaces with flair.
Creating the layered look in your jewellery is an art and if you are not careful, you may end up looking clumsy.Contrasting colours, for example, are to be avoided. The idea is to create a harmonious look with your dress, jewellery, skin colour and, if possible, makeup. Generally, a beaded or stone studded layered look is preferred with simple or plain clothing. If the clothes are sequinned or have multiple colours or have gorgeous designs on them, layered necklaces should be avoided otherwise the look will appear cluttered. To avoid tangling the layers, the best idea to store the layers necklace is to hang them. You can use adhesive hooks, a jewellery rack or even clothes hangers to store them neatly.