Shine Like Star with Mother of Pearl Jewellery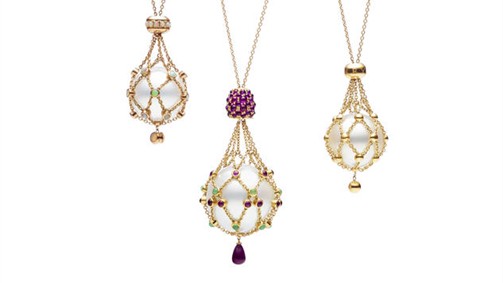 Mother of pearl is a shining layer of material found inside the shell lining of various mollusks. It is also known as nacre and is usually derived from abalone and pearl oysters. Since it has a shiny nature, it is used as jewellery inlay all around the world. It is available in different natural colours but is also dyed or bleached to use for decorative purposes. Like pearl, its mother also appears pristine and beautiful naturally. The material is highly in demand these days in the jewellery industry due to its shiny appearance which when used as inlay glitters wonderfully. There is only one disadvantage of the material; it is easily scratched. Otherwise, it is quite durable and resilient.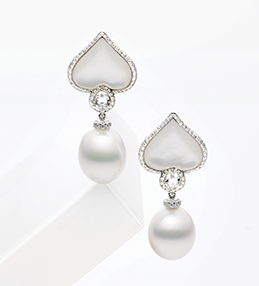 Mother of pearl is formed from aragonite and conchiolin in alternative layers. This is why the jewellery in which it is used is also known as organic jewellery. The layered structure of mother of pearl renders the material its strength and resilience. On Moh's scale it hardness is about 3.5 which is relatively soft compared to many other metals and gemstones. This softness enables the craftsmen to mould it into any shape. The unique quality of nacre is that it reflects different colours under light. The irregularities on its surface also render it a unique quality.
Mother of pearl or nacre has been used often in jewellery by the people residing in coastal areas. Its popularity is almost similar to that of pearl and jewellers still use it as inlay. In fact, the irregularities on nacre can provide a unique appeal to the jewellery in which it is used. Mother of pearl is used in different kinds of jewellery. Rings, earrings, pendants, necklaces, brooches, bracelets, hair pins, buttons and even jewellery boxes incorporate mother of pearl.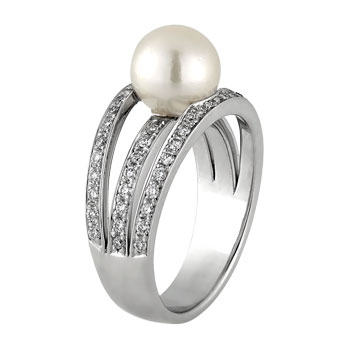 Sterling silver paired with nacre brings out maximum shimmer in the jewellery items. Sometimes the items also include cubic zirconia or quartz. It not only provides the glimmer of silver but also acts as anti-tarnishing agent for silver. Sometimes, rhodium plating is done on mother of pearl. Usually huge pendants have a layer of nacre on silver base to appear shiny and bright while in earrings the common shapes include stud, chandelier, dangle and cuffs. Prominent bracelets generally incorporate nacre as an inlay while in pins and brooches it is mixed with other natural products for gorgeous effect. Expensive rings made from platinum, rose gold and titanium also use mother of pearl for its shine.
In order to avoid scratches do not store nacre jewellery items with others. Clean the pieces with mild soap to retain the shine.