The Grace and Allure of Rose Gold and Combined Metal Tones
The elegance and beauty of jewellery essentially depends on the base metal used to create it. Opting for the right metal is just as significant as choosing the gemstones it will hold. However, there are no set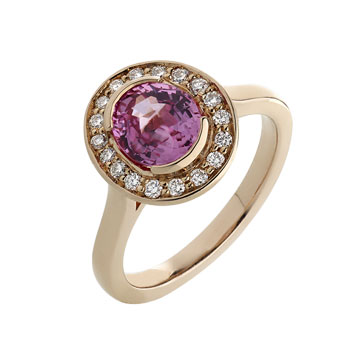 rules or right and wrong in the process of opting for a metal. There are few aspects that you may consider while choosing the metal that will help you narrow down your choices. They are – colour and durability of the metal, your budget, personal stylistic preferences, and your dermatological conditions like allergies.
Rose Gold – Mesmerising Ornaments in Charming Hues
Colour is an ingredient of paramount importance when it comes to finding a metal for your jewellery. Rose gold is an innovation that has swept the world of jewellery designing off its feet, so to speak! Blending the reticent hues of copper with the sheen of gold, rose gold is a metal with a magically elegant tone that combines the best of both worlds.
The pink charm and charisma of rose gold effectively complements a wide selection of gemstones, making it one of the most popular choices for designers and customers alike. Whether you are a corporate diva straddling the jet set world of business or a blushing bride starting a new journey of togetherness, rose gold jewellery is ideal to suit your many roles and many moods!
An Enchanted Medley – Rose Gold with Different Metals and Gemstones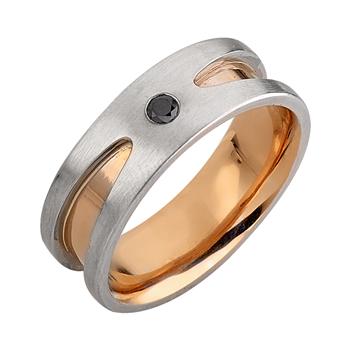 The blush of versatile rose gold can be brilliantly combined with numerous metals and gemstones to craft magnificent jewellery. The rose and yellow gold metals are perfect for someone who prefers warmer tones, a cooler hue of rose gold with platinum or white gold is great for an individual who gravitates towards minimalist splendour, and if you love experimentation, a combination of all three – yellow, white, and rose is a great choice!
When it comes to gemstones, rose gold alone or in any combination, superbly sets off the brilliance of a transparent diamond. Accentuating the cuts and reflection of the stone, it shows off the diamond to a sparkling effect. It also effectively harmonises with coloured diamonds, precious and semi-precious gemstones including sapphire, ruby, emerald, topaz, aquamarine, and many others in an extensive array of hues. You just need to choose the right design and gemstones that define and complement your style effortlessly.
For further information about rose gold and how to incorporate it into your jewellery, make an obligation free appointment with Raffini Jewellers.