The Magic of Ceylon Blue Sapphire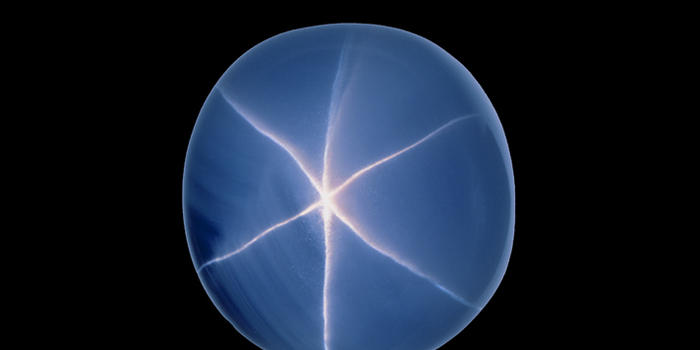 The word sapphire comes from the Greek word "sappheiros", which means "blue stone". The Ceylon Blue Sapphire is a unique stone which not only possesses a brilliant colour but also holds its natural shape without heat treatment. It is the only stone which is sold in its natural shape. All these qualities have rendered the stone highly marketable which has created the brand sold by the producers. Ceylon is the birth place of such natural sapphires and they are still primarily mined in Sri Lanka (formerly Ceylon). Blue Sapphires are available in different shades of blue, from rich dark blue to sky blue and the most vibrant electric blue to soft azure – all variations are available.
Original Ceylon Blue Sapphires come only second, in terms of hardness, to diamonds. These sapphires belong to the Corundum family. The hardness inherent in such sapphires makes them the ideal choice for jewellery making. Since they are extremely durable, once you own a piece of Ceylon Blue Sapphire jewellery, you will have it for life. These sapphires can bring luck to those born in September. Interestingly, certain sapphires have a star like effect with light radiating from them. A beautiful example of this is the Star of India displayed at the Museum of Natural History in New York.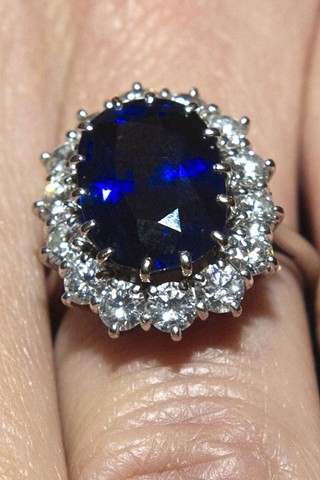 The price of a Ceylon Blue Sapphire depends on the colour and the quality. In fact, the colour of a Ceylon sapphire actually determines its quality. Ceylon Blue Sapphires are available in different sizes. The prices for the sizes vary between a few dollars and thousands of dollars for the huge top quality stones. The original Ceylon Blue Sapphires are the ones that have a true royal colour with a tinge of violet in them. The most famous Ceylon Blue Sapphire engagement ring is without a doubt Kate Middleton's. Formerly belonging to Diana, Princess of Wales, the ring features a 12-carat oval Ceylon sapphire and diamonds.
Kashmir sapphires are an alternative high quality sapphire and are considered second in terms of quality and price. Kashmir sapphires are a cornflower blue rather than true royal blue and have minute inclusions which diffuse the light travelling through them. The result is a velvety soft appearance. Stones with greenish or greyish tints are not likely to be Australian sapphires and are the least expensive sapphires. So beware of the fakes while buying. Always remember that a true Ceylon Blue Sapphire is an expensive one.