What are the meanings of the different types of rings?
Rings are synonymous with individuality, sheer charm, and exquisiteness of design. Moving beyond the confinements of traditional jewellery, rings have grown to become an avant-garde fashion accessory with the power to make or break your style. However, certain rings have preserved their traditional roles and connotations with much success. These different types of rings embody diverse concepts, ideas, and notions.
Promise ring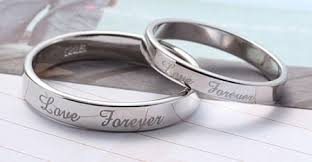 An elegant promise ring is a prelude to a forthcoming engagement ring. If you are not yet prepared to become officially engaged, a promise ring honours your pledge to commit in the near future. A subtle and minimalist gemstone like a petite pearl or small diamond, on the base of gold or silver best celebrates your adoration and sentiment in a traditional way.
Friendship promise ring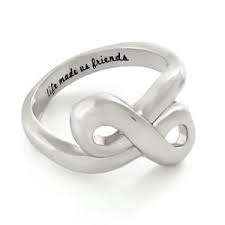 This is the perfect bequest for your best friend. Nothing best articulates your emotion of love, appreciation, and promise to remain friends forever. Matching friendship promise rings are immensely popular and enjoy quite a fan club.
Purity ring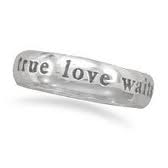 A fairly new trend started in the 1990s, the concept of purity rings was originated by abstinence groups. Mostly worn by teens and pre-teens symbolising the pledge to remain a virgin until they are wedded, the rings are occasionally inscribed with the expression 'Love Waits'.
Engagement ring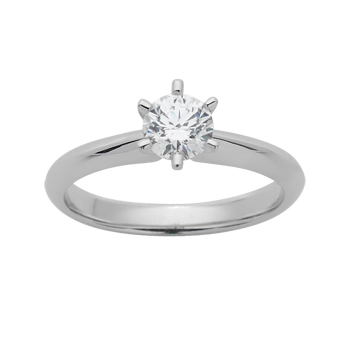 This is a ring that carries the heaviest emotional influence in contemporary romantic relationships.Traditionally offered by the man to his beloved with the intention of an imminent marriage, an engagement ring is usually the most splendid ring in the entire process of betrothal to marriage. These rings customarily tend to be diamond rings; however, precious coloured stones are also appropriate.
Wedding ring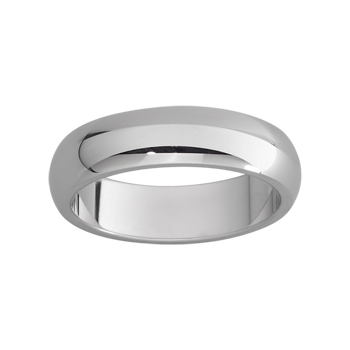 This is the ubiquitous ring has occupied social consciousness since time immemorial. Worn on the fourth finger of the left hand, this ring symbolises the endless circle of marital togetherness even beyond the limits of mortality. Ranging from the conventionally fundamental pure gold band to an orbit of glittering diamonds – wedding rings can be beautifully simple or magnificently brilliant.
Eternity ring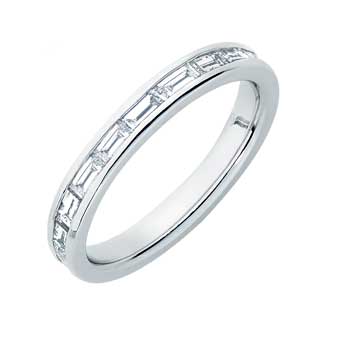 A flawless band of precious jewels, particularly diamonds, that symbolises and honours the mostimportant moments of your life that has the power to stand the test of eternity.
Each of the above mentioned categories of rings conveys a profound symbolic meaning. The absolute variety of implication make these rings special whether they are communicating your marital status, your commitment and betrothal, and your friendship.