Raffini Jewellers sells a wide variety of loose diamonds and coloured gemstones in our Sydney CBD studio. To buy loose diamonds, as opposed to a piece of jewellery incorporating diamonds, means that you are able to have a say in the various aspects of the diamond. During a consultation, Raffini Jewellers will ascertain the type of diamond you are looking for and source a variety of loose diamonds reflecting your desired stone. At our studio, you are then able to view the diamonds, discussing the attributes of each one with the expert opinion of Raffini Jewellers.
The advantages of buying a diamond from Raffini Jewellers, however, go beyond choosing the features of your diamond.
Our prices are very competitive since we operate from our Sydney studio workshop rather than a retail store. We encourage you to shop around and compare prices.
You are purchasing the diamond from the jeweller who is involved in the process of creating your jewellery design from concept to completion.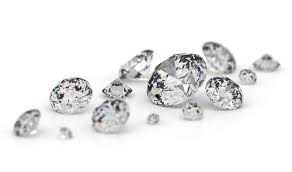 When you buy loose diamonds from Raffini Jewellers, you can be confident that all diamonds are independently certified by reputable Diamond Laboratories such as GIA (Gemmological Institute of America), GSL (Gem Studies Laboratory) or DCLA (Diamond Certification Lab of Australia). At Raffini jewellers we arrange for an independent diamond grading certificate with all diamonds over 0.30ct. In cases where certificates are needed, we can provide one through DCLA. Every diamond engagement ring that has a significantly sized diamond will have an Independent Diamond Certificate, confirming the quality of the diamond. A certificate from the actual retailer may not be an accurate report of the diamond.
At Raffini Jewellers you can be confident that you will find the ideal diamond to suit your budget. Large or small, square or round, you can be sure that your diamond requirements will be catered for and your queries addressed. Raffini Jewellers is proud to be a member of the Jewellers Association of Australia.